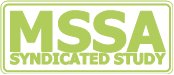 In MSSA's syndicated studies, participants formulate their questions which are to be included in the research, with the assistance of MSSA. Specific information regarding answers to questions is made available to participants only. General information like demographics is made available to all participants. The studies are:


The study provides the opportunity, to determine market share and related market drivers of participants and their products and services, amongst commercial farmers. This study is one of the most cost effective research studies amongst producers.


This study is based on a sound sample framework due to extensive research in this market by MSSA. Do not miss this opportunity. Formulate your own questions to be submitted to MSSA for participating purposes.


SA Independent Short term Insurance Broker Survey


Syndicated panel survey is to be undertaken every second month. It looks at consumer behaviour and product usage and any other information clients need from households


MSSA is to conduct its third survey of one of the country's most important sectors, namely agricultural business sector. The results will be based on interviews with Financial Managers/Managers of agribusinesses across different agricultural sectors namely.